Reading with your children encourages important language, learning and early literacy skills. However, a lot of parents are unsure of which books to choose to really stimulate these skills. As a Speech Pathologist (and a mother of five-year-old twins), I am forever looking for good books to choose for preschoolers (kids aged 3-5 years). So, here are my top recommendations:
You Choose (Nick Sharratt and Pippa Goodhart)
Build vocabulary, extend imagination and foster discussion as your child is encouraged to make up their own adventure. Choose a friend (pirate, queen, Viking), visit new places (volcano, beach, city), take new transport (train, submarine, UFO) and where will you live (caravan, castle, cave). The book is filled with eye-catching, modern, fun pictures to talk about and no set storyline, so it's good for those children who find it hard to listen. Buy here.
Just Imagine (Nick Sharratt and Pippa Goodhart)
Similar to You Choose, but this time children are encouraged to use their imagination describing what it might be like to be a giant or smaller than a mouse. What kind of adventures might one get up to if made out of jelly? Terrific engaging pictures that help to stimulate non-stop discussion. Buy here.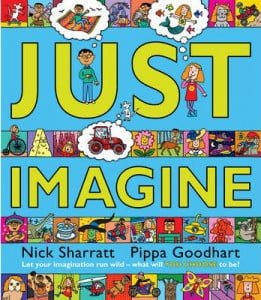 A cute story with great illustrations and lovely rhyming lines for your children to memorise and re-enact with you. Problem-solve with your child what they would do if they were trapped in the rain or faced with a cantankerous bear. Talk about why each character decided on their solutions to make the bear happy. Buy here.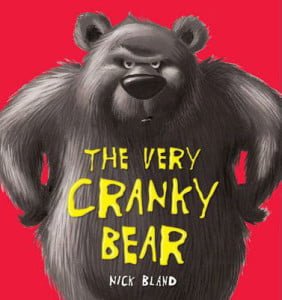 A delightful tale of a penguin that wasn't happy being himself "Could I be red just like a fox, a red fox giving chickens shocks?" Each page has delightful rhymes to encourage this important listening skill. It also has soft material feely bits to engage children further. A very meaningful and well delivered message at the end, to be yourself and love yourself just the way you are. Buy here.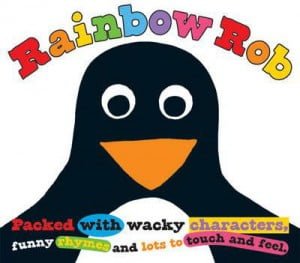 Prepare to get your giggle on with this crazy picture book. A little girl visits her grandfather who is a little unusual to say the least. His table has real legs and his carpet needs mowing on a regular basis. But that's not all… A book that encourages plenty of discussion and vocabulary development as you laugh at the unusual interpretation of things around his house (for example, his garden bed has light bulbs planted in it). Improve sustained attention as together you seek for each crazy thing at grandpa's house. Buy here.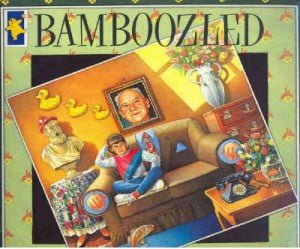 For those children who still love Thomas. This book has good illustrations, seek and find pages for sustained attention and themed pages for vocabulary development (in the country, at the farm, seasons, colours, opposites, telling the time). Buy here.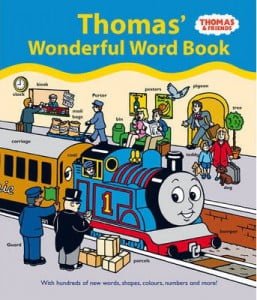 It's an oldie but a goody! A delightful rhyming tale of a boy who feeds his fish too much. You can use this book to develop problem solving and reasoning skills. For example you can help your child to predict what might happen next with questions like: "What do you think would happen if he fed his fish too much? Where might he put the fish now? How do you think Mr Carp made the fish small again?". Discuss how the characters are thinking/feeling "Why do you think they look worried? Why does the fish look sad?" You can discuss what you would do in the same situation. The book also provides opportunity to talk about size and shape, encourage early maths concepts such as larger than, smaller than, fits inside. Buy here.
Plus, I also recommend the following as my Top 3 Authors/Series of Books:
Once you've got your new books, it's important you know the best way of reading them. Keeping kids engaged can be the biggest challenge of all! So here are a few hints on how to keep them interested:
You don't have to read the words! Talk about what is happening on each page and ask probing questions to stimulate thinking and discussion.
When you turn the page, pause for a moment to allow your child to take in all the new pictures. Follow your child's line of sight. If they are looking at something, it is likely it interests them, so you can start by talking about this.
Don't quiz your child. Use reading as an opportunity to use new words and repeat these a few times for added exposure without asking your child to say it back to you.
Relate what you are reading to your everyday life. For example, 'Oh look there's a pool pony, we have a pool pony too. Do you like riding on the pool pony?'
Ask your librarian to select a few age appropriate books. Place these out and have your child select 2-3 books from this pile. This way your little one will think that he/she was responsible for choosing the books and may show increased interest as a result.
Have fun, be silly and laugh together as you read. Everyone learns better when actively engaged.